Our Trusted Partners

Global Partnership
With today's climate change, our society is increasing the pressure on companies across all industries to take action towards sustainable products and services. The purpose of our Global Partnership Program is to engage in a virtuous circle by partnering with pioneer companies from our extended value chain and help accelerate their sustainable transition.
With a win-win spirit and approach, we offer privileged business & marketing models to support companies in achieving tangible ESG objectives and reaching market differentiation. We see Global Partnerships as a way to inspire & engage society in building the world of tomorrow.
Impact Enabler
This program allows any company to secure green electricity from our agrivoltaic installations through Corporate Power Purchase Agreements (CPPA) and at the same time to support the resilience of local agriculture against climate change. We also offer ways for employees to take action and contribute themselves.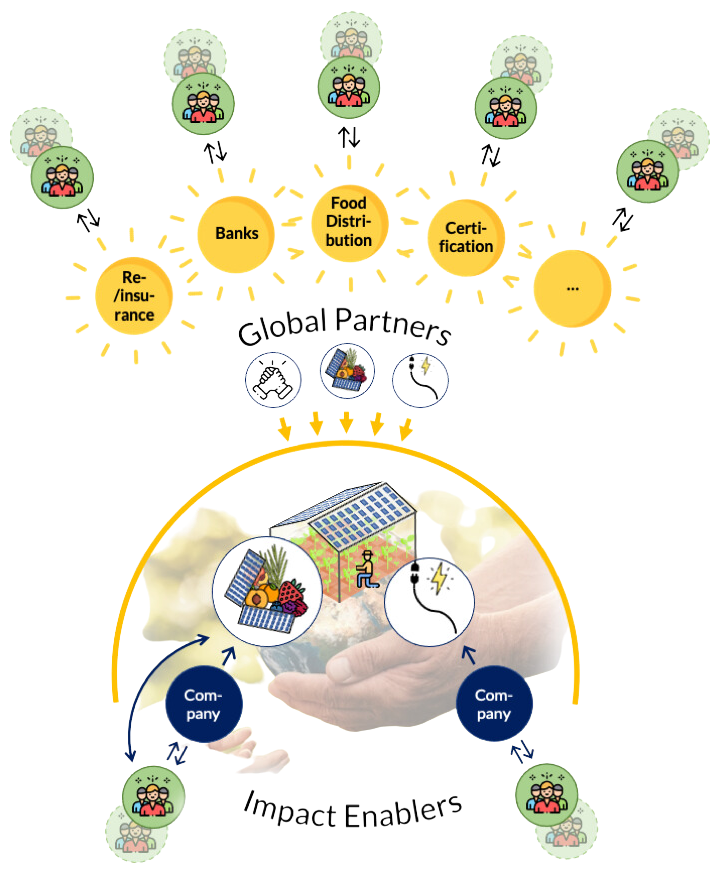 The Migros Group is the first pioneer partner who joined Insolight in its mission to bring the first energy-positive fruits to the Swiss Market. To do so, Migros Group decided to support the insolagrin project, sending an important signal about the importance of bringing a new solution for large-scale agri-photovoltaic deployments without additional impact on the land and reducing the carbon footprint of crops.

"It is a brilliant project: very innovative, impressively simple and easily scalable."
Thomas Paroubek, Head of Sustainability & Quality at Migros

"Insolight shares our values and helps us achieve the impact goals on our journey to NetZero."
Stefan Huber Fux, Director at Swiss Re Foundation
To help build resilient societies, Swiss Re Foundation has joined Insolight to support its deployment in emerging & developing countries. Climate change heavily impacts our agriculture lands globally, but most particularly in regions where resources to face it are limited. The core mission of this partnership is three-folds: bring together the social and technical know-how to these regions, help farmers protect their agricultural production & access stable electricity supply with solar energy.
FRUITS ROUGES & Co. has specialised in the production and sale of a wide range of fresh berries, frozen fruits and processed fruits for more than 25 years. In the past years, the national production of berries in France has fallen drastically and the majority of the supply is sourced today from abroad. The partnership's goal is to offer a sustainable solution in response to this phenomena by increasing the french-sourced berry production and give an opportunity for consumers to choose local energy positive fruits.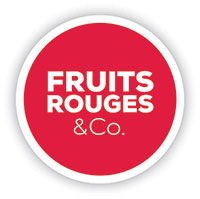 "We join the Insolight adventure to offer an innovative solution to our producers and to offer energy positive fruits!"
Sylvie Cathelain, CEO of Fruits Rouges & Co
Feed Citizens and The Grid
Join the fast scale-up of the deployments and generate concrete ESG impact